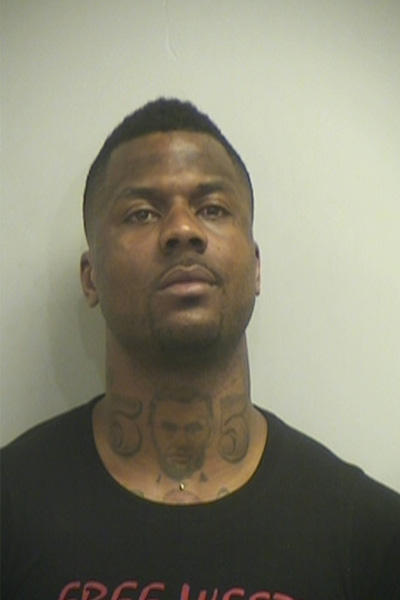 Posted by Royce Young
It's been an eventful 72 hours for
DeShawn Stevenson
. He won a title, dissed LeBron with a t-shirt, dissed LeBron by saying he was "classless" and partied hard.
And then he capped it off by getting arrested.

Via ESPN Dallas:
Dallas Mavericks shooting guard DeShawn Stevenson was arrested for public intoxication in Irving, Texas, on Tuesday night, two days after the franchise won its first NBA championship.

Irving police were called to the Grand Venetian apartment complex at about 10:30 p.m. CT after receiving a call to report an intoxicated person walking in the area. Officers reported that Stevenson, who does not live at the complex, appeared intoxicated and did not know where he was.

He was arrested without incident on the Class C misdemeanor charge based on the results of a sobriety test, officer's observations and his statements.

"They felt he was a danger to himself and others," Irving public information officer John Argumaniz said. "Basically, he was intoxicated to a point where he didn't feel comfortable letting him walk away or leave. They didn't have any other options at that point."
The Mavs said they weren't aware of the incident and declined comment.
Stevenson was just walking around an apartment complex wasted and didn't know where he was? I wonder if when he sobered up, he was like, "What, why is Abraham Lincoln tattooed on my neck?!?"
Stevenson will be an unrestricted free agent July 1. He played a role extremely well in Dallas as a tough defender, 3-pointer shooter and player willing to play any role. One being, "Guy that parties very hard after a championship" included.